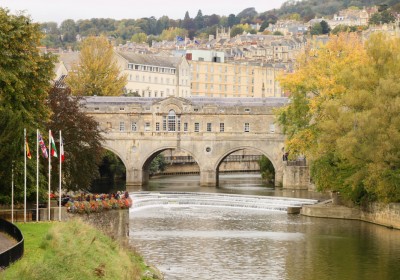 Bed And Breakfast In Bath
If you are looking for bed and breakfast accommodation in Bath, then our guest house is perfect for you!
The Edgar Townhouse is located close to Bath city centre and only 5 minutes walk from the train station and bus station. It is in a great location, close to attractions such as the Roman Baths, Bath Abbey and the Thermae Bath Spa, as well as Bath's many shops and restaurants.
The hotel itself is a Grade I listed building and is situated on one of the most famous streets in Bath – Great Pulteney Street.
It has 18 comfortable en-suite bedrooms which all have showers, tea and coffee making facilities, from 22-32″ Digital Flat Screen TVs and Digital Radio. Wide breakfast menu with specials and vegan options.
Please drop us a line to find out our latest offers and to check for availability.